It's a very simple program to follow and it has helped me lose 15 pounds!
Nancy
I felt leaner... lost weight and I feel like I'm on the right track to continue the weight loss. And I feel like this program helped me actually take it off for good.
Jeff
Join Andrea Marcellus as she guides you through her six week challenge PROVEN to leave you stronger, leaner, and more energized - guaranteed!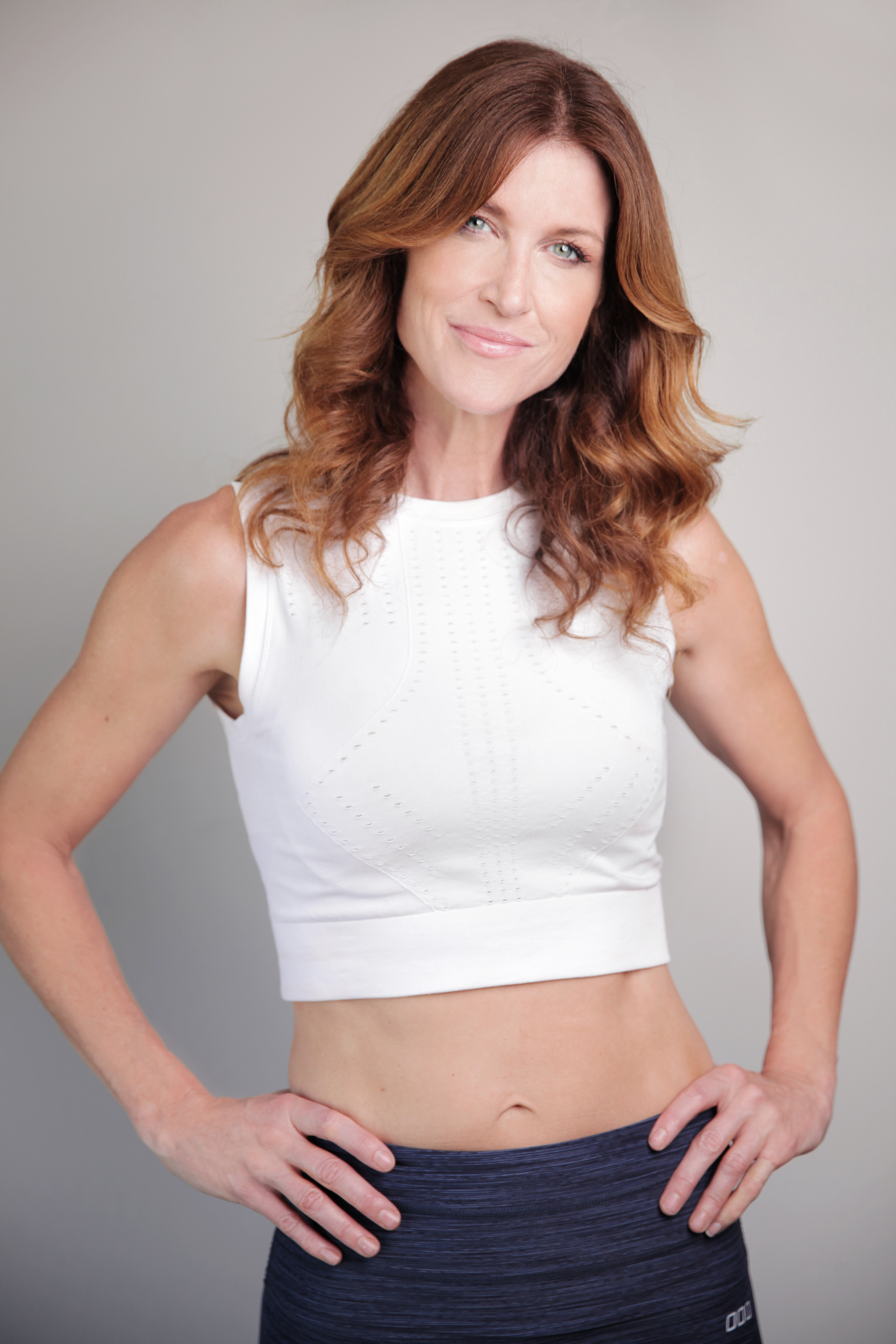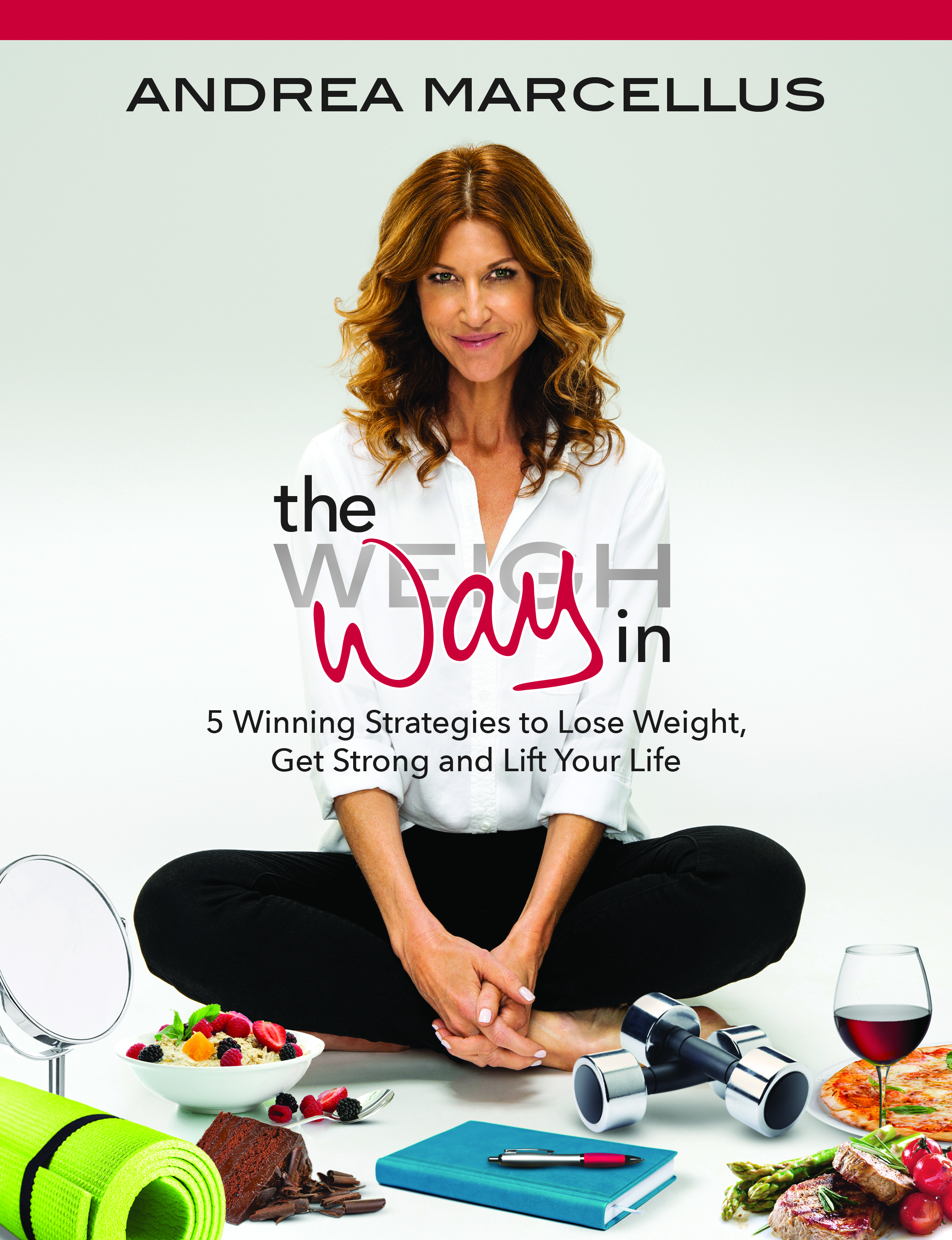 This 6-week course puts you on the road to your best self with doable goals that fit smoothly into your already overloaded life.
Based on the 6-Week Shape Up in Andrea Marcellus' top-rated book The Way In: 5 Winning Strategies to Lose Weight, Get Strong and Lift Your Life, this program will guide you to easily lose unwanted pounds, gain strength, and feel more in charge of yourself again.
Join the Forum on andlife.com to ask questions, share experiences, and receive motivation from a likeminded community.
DITCH DIET CULTURE
enjoy ALL foods you love

with calorie-free portioning
DISCOVER NEW WAYS TO WORK OUT
strengthen both physically and mentally

with Andrea's unique classes
TOTAL LIFESTYLE APPROACH
learn how to fit fitness into the life you actually live for results that last
Need the full-color workbook edition of The Way In? Get 30% off the cover price at andlife.com!

PEOPLE ARE OBSESSED WITH THE WAY IN: SHAPE UP!!
Don't take our word for it. See for yourself why Andrea Marcellus' positivity-driven, shame-free approach to weight loss and overall wellness is the breakthrough you need to level up, both physically and mentally!
THE WAY IN: SHAPE UP
Andrea Marcellus' realistic 4 Daily Goals method helps you get in shape, generate energy, and reduce stress for the long haul.

WHAT DO I GET
Weekly Master Class outlining goals and strategies
Weekly "Cheat Sheets" to keep you motivated and help you fast track choices
Weekly Progress Forms to reveal what works best for your body and lifestyle
Membership to Andrea's exclusive online Forum

WHAT WILL I LEARN
Your optimal food schedule & portion "code"
How many social foods & drinks you can "get away with" weekly
Quick "go-to" recipes that boost energy
Exercise strategies for results in minimal time

WHAT ARE SOME SECRETS I'LL GAIN?
Ditch calorie counting & "make friends" with food again
Eating rich foods is a MUST for long term fitness
Your plates and glasses are preventing your success
Working out too hard derails your fitness goals
REAL PEOPLE TALKING REAL RESULTS: 
"I've seriously lost 19.6 pounds and three dress sizes. I mean, what?!" Nikki
"I lost 10 pounds, sleeping great, and my energy is through the roof." Tracie
"I do have more energy which has enabled me to be more active and productive." David
"I love EVERYTHING that Andrea and her And/Life method/lifestyle stand for: eat real, whole foods, enjoy your favorite treats, work out in small bursts instead of long, agonizing sessions (unless that's something you truly enjoy)"   Tina
"I lost 3 pounds in the first week, but even more than that, I had a massive increase in energy and didn't feel bloated." Nicole
"I'm down about 8lbs in a month. I am SO GRATEFUL - finally a program that works with my lifestyle!" Kim
"No deprivation, no pressure to be perfect. Follow a few simple strategies and learn what works for you, and you're on your way to living without worrying about dieting or feeling guilty." Leah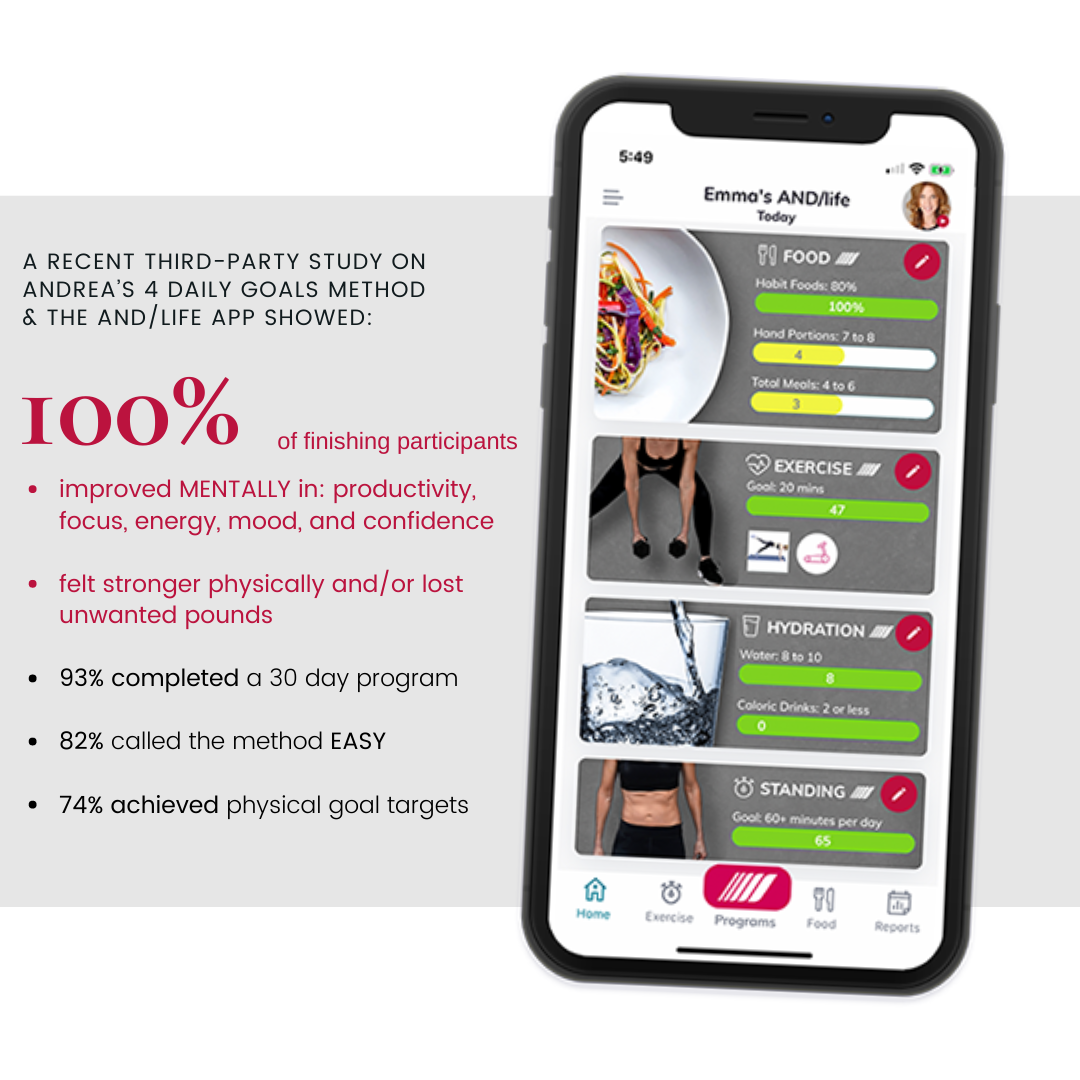 ACT NOW! BONUS OFFERS
Need a little more motivation? We've got your back.
Receive a coupon for 30% of ANY COURSE with your purchase of this menu!
Check your inbox to confirm your subscription